Home Offices
There's nothing like adequate, clutter-free workspace to increase productivity in the office. Not only will work be easier, but your mind will feel calmer with a clean, clear workspace…
• Having file drawers close at hand may mean that filing actually gets done! Walking across the room to file or retrieve documents is a time-waster.
• Printers and other electronics can be placed on pull-out shelves under the counter, thus saving counter space and minimizing visual clutter.
• A shelf right above the desk, or just to the side of it, can be a really handy place to stash phone books, stapler, pens… Again, keeping the counter clear will keep you efficient.
• L –shaped desks are a wonderful way to use often wasted space: corners of a room. A computer monitor in that space often works well.
• Use of built-in grommets on desktops make cord management easy.
• Full extension and smooth gliding drawers and file drawers make everything in them totally accessible.
Offices designed by Clearly Organized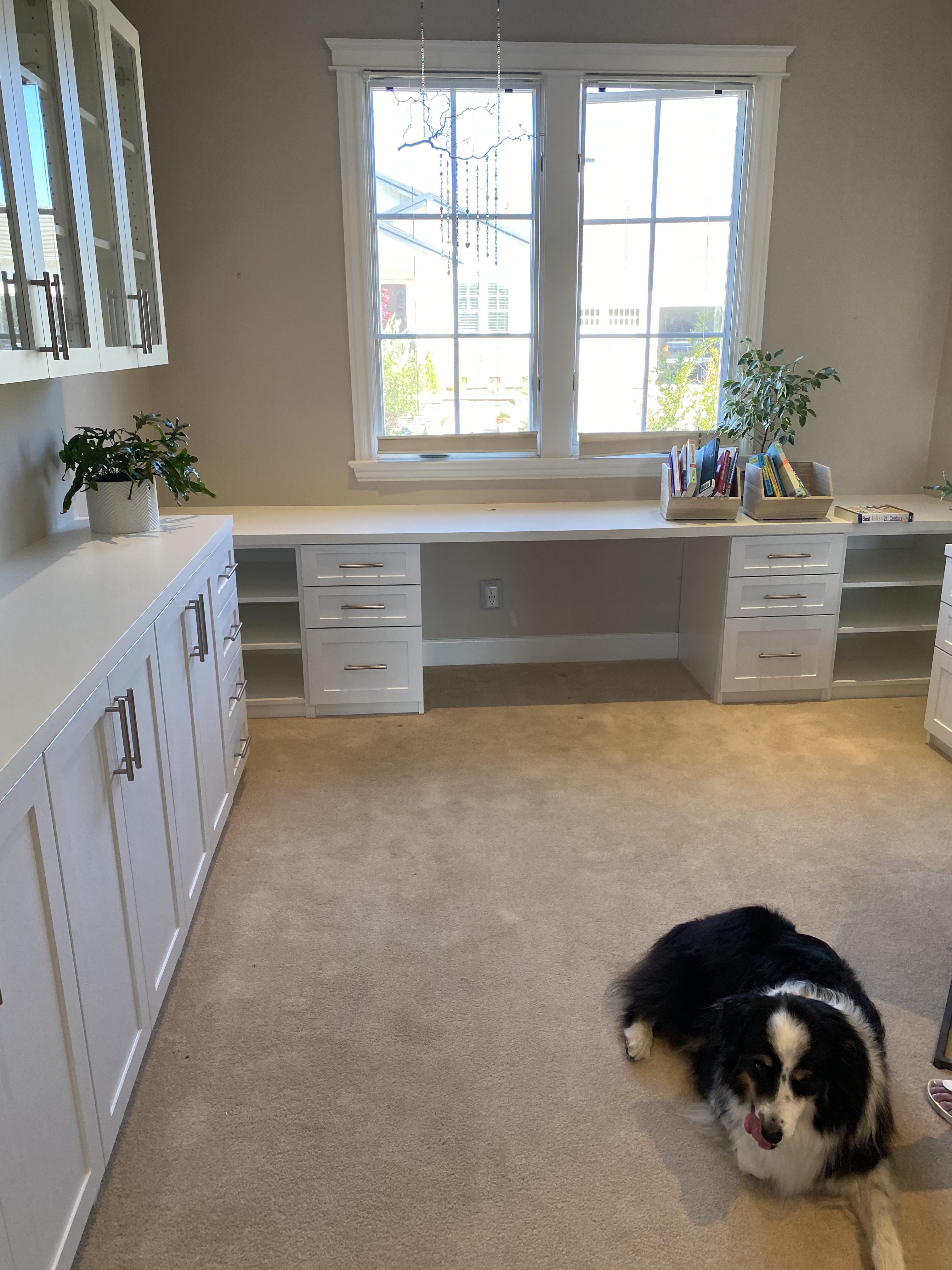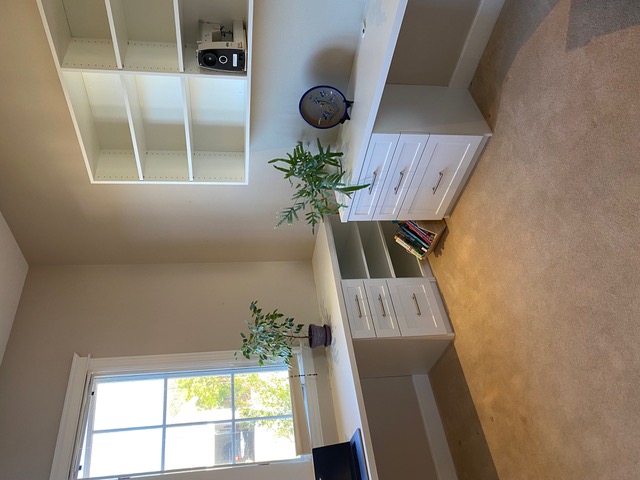 Efficient Work Spaces
In case a temporary situation (working from home) is turning into something more permanent, you might want to modify your workspace. Maybe you'd like to move from the dining room table to a real desk?? It doesn't mean a whole room needs to be devoted to office space. Clearly Organized has custom built small, but efficient, work spaces to take advantage of a small short wall, or a forgotten corner.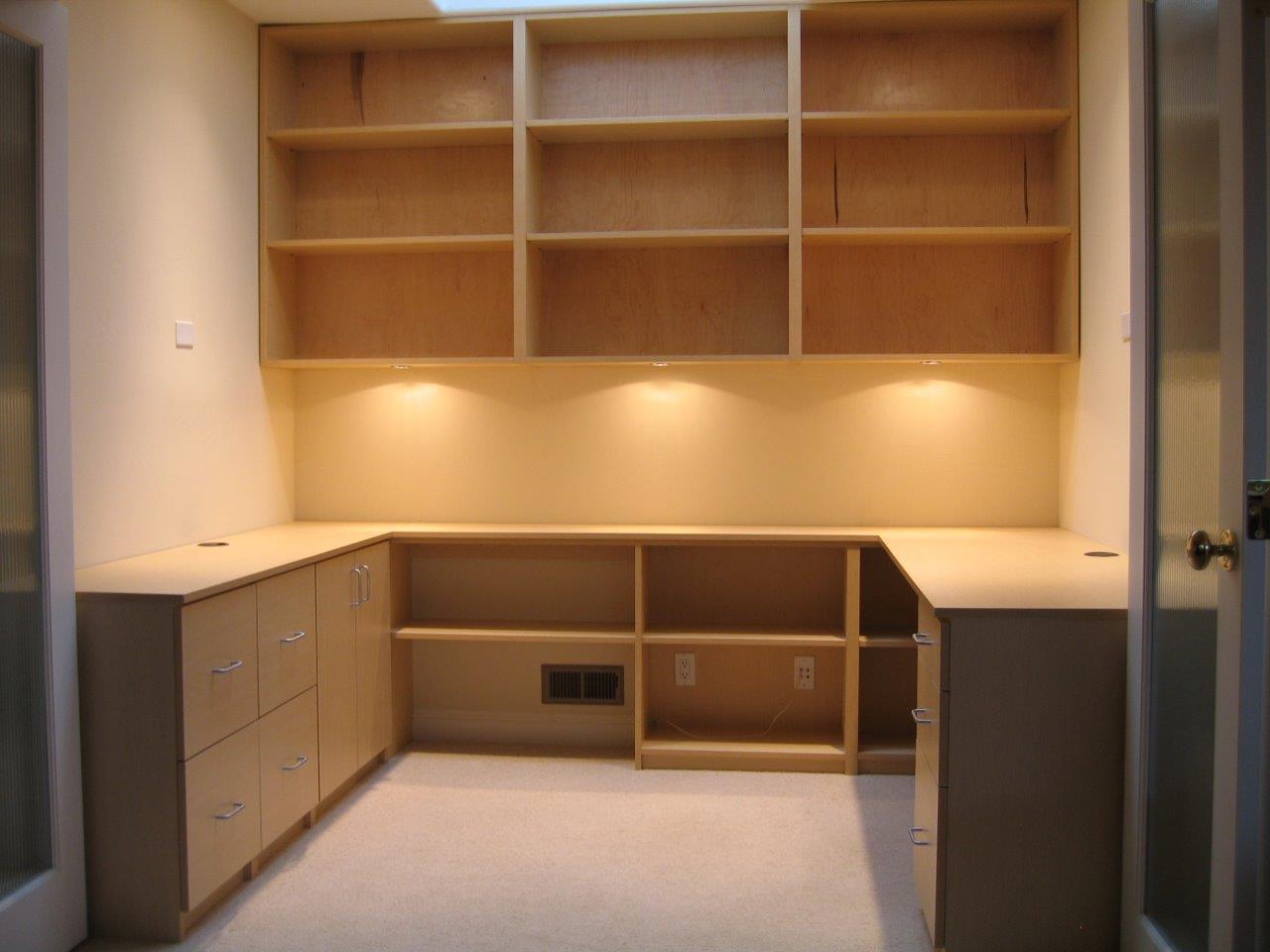 San Rafael Family Needed Office Space
This San Rafael family needed office space and Clearly Organized came to the rescue. No wonder there were so many items in the floor: there was no place to put them! So Toni Ahlgren designed custom drawers, handy file cabinets (100% extension!) and shelves to make working from home a real pleasure. Call Clearly Organized if you need functional office space!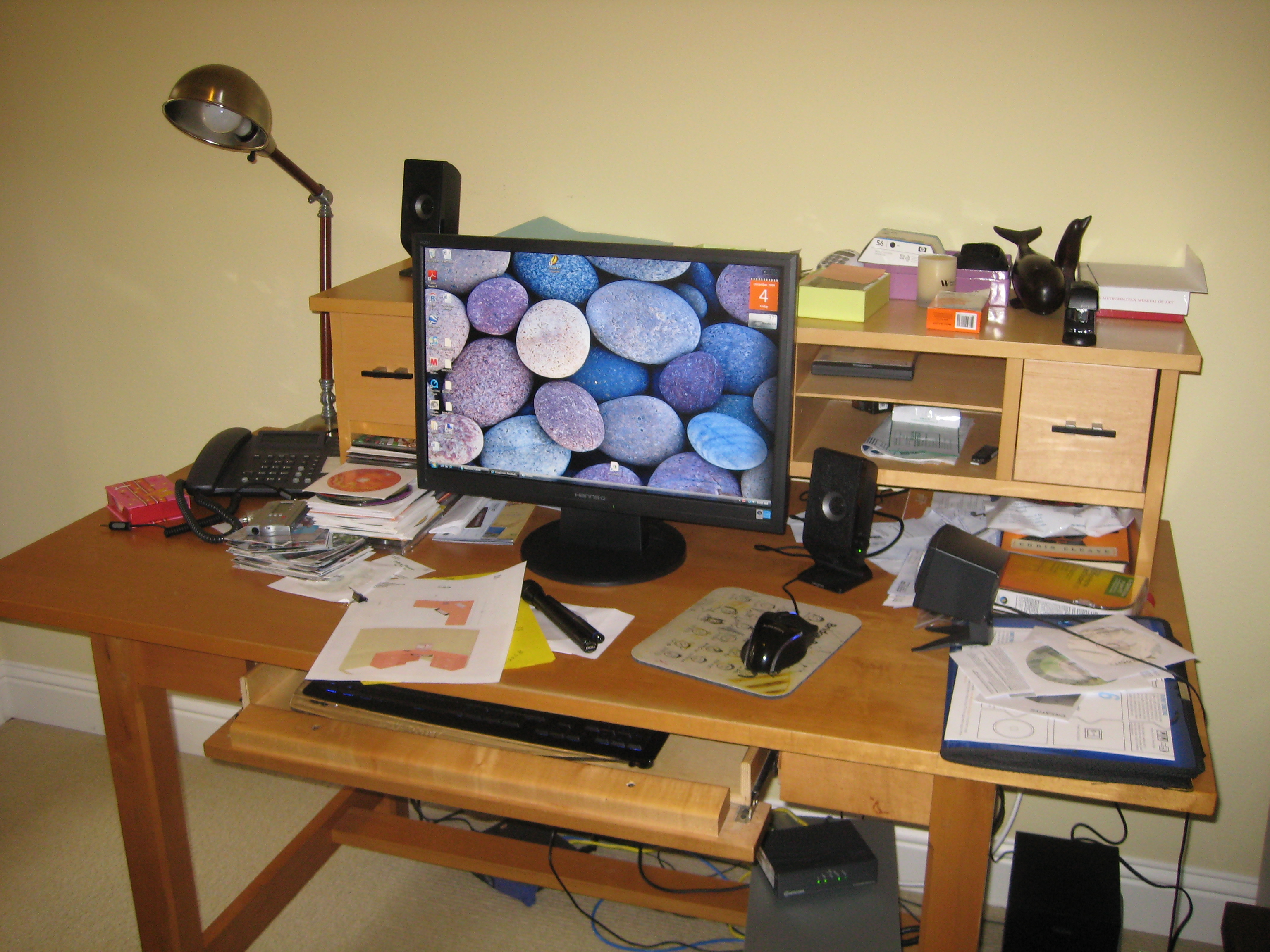 Custom Designed Work Space for You at Home – Before and After
If you've been relieved from commuting, tolls, parking and stress, consider letting Clearly Organized design a custom work space for you at home! 
Let Toni Ahlgren design the perfect office for you and make your work life better! Features include:
• Locking and 100% full extension file drawers within reach
• Drawers in which to hide clutter
• Shelving so everything gets off the floor
• Counter space to accommodate printer and scanner close at hand.
"
Thank you and your crew for all that you have done to improve the quality of my life. You "yanked" me out of a sinkhole of needless belongings. Your collective compassion and creativity plus the willingness to get down and dirty, not to mention humor, have made this journey bearable. I love my home again! Thank you, thank you, thank you!
"

– T Wood, Oakland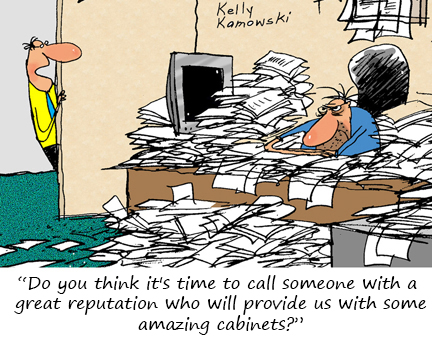 Clearly Organized

serves Marin, Sonoma, Napa, and San Francisco.
Call Toni today
(415) 444-5596 Office
---